Country: France
Region: Loire Valley
The House of Langlois Chateau is based in Saumur. It was created in 1912 by Edouard Langlois and his wife Jeanne Chateau, with the help of the Baron de Bodman. In 1973, Maison Bollinger from Ay-Champagne acquired majority ownership of Langlois Chateau. Michel Villedey from the Bollinger family ran the estate until 2008 when François-Regis de Fougeroux became president of the company. The Sancerre vineyard of Fontaine Audon is owned by Langlois Chateau. This 15 hectare vineyard surrounds one of the rare "Château" in Sancerre, in St Gemme to the north west of the Appelation on the excellent Terroir à Silex (flint).
In 1973, Maison Bollinger, a family enterprise at Aÿ-Champagne, recognized the quality of Langlois-Chateau wines and acquired majority ownership, thus contributing its financial resources as well as its agencies in France and abroad.
The enterprise subsequently experienced rapid growth, adding to the capacity of its cellars, creating vineyards at Saumur, Saumur-Champigny, and Sancerre (currently 73 hectares). Alongside the production of its fine sparkling under the Appellation "Crémant de Loire", the winery also produces "still wines" from its own vineyards.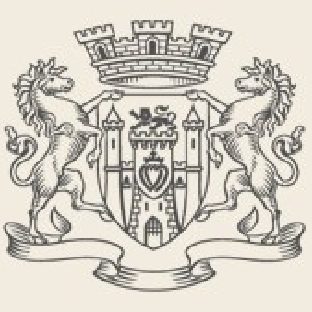 Vineyards and Viticulture
Langlois-Chateau was one of the first wineries to be certified Terra Vitis (Sustainable Viticulture). 30 ha are currently being converted to organic farming (certification due in 2020).
The Domain believes strongly that there can be no great wine without quality grapes. Langlois-Chateau is very active in wine research and always favours natural methods and respect for the environment in its vineyards (73 hectares), notably through the use of integrated pest management. It is by these means that Langlois-Chateau was one of the first wine makers to obtain the Terra Vitis label.
Mastery of the blending process is essential for the Crémants de Loire sold under the Langlois Brand. The grapes come exclusively from 6 geographic locations, considered as "crus" (producing distinctive wines) by Langlois-Chateau. The musts from each geographic location are kept separate and independently vinified, before being blended in order to embody the style of the domaine: freshness and elegance. Quality control is permanent from the vineyard to the shipments. Each bottle has a lot number via which every step of the process can be discovered.