Country: France
Region: Manduel, Costières de Nîmes
The Dalle family has been running this estate, initially created in 1753, for several generations. The wines from Costières de Nîmes (in the Gard département) are famous in France for representing extremely good value. The "galets roulés" (rounded pebbles) and the warmer climate favour the Chateauneuf du Pape red varieties (Syrah, Grenache…) and Viognier, famous in the Northern Rhône.
Château de Campuget was established in its current incarnation in 1942. The Château itself was built in 1753 at the same time as the first vines were planted, prompting the modern-day '1753' range of wines which mark this historic date.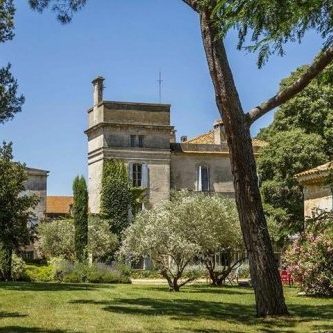 Vineyards and Viticulture
The vineyard is located 15 kilometers south of Nîmes in the town of Manduel in the heart of the Protected Designation of Origin Costières de Nîmes. Its main characteristic is its soil made of "gress", pebbles rolled by the various floods of the Rhone in the Quaternary era. It allows the vine to set up in the best possible conditions.