Country: France
Region: Morey-Saint-Denis, Burgundy
The Clos de Tart is in the heart of the Cotes de Nuits, in Morey-Saint-Denis. It is the largest Monopole to be classified as Grand Cru not to be broken up since its inception in 1141 by the Tart Abbey Bernardine sisters, Since then is has only changed hands 4 times with the current guardian, François Pinault only taking over in 2017.
In order to limit erosion, the vines are planted on a North-South line, perpendicular to the slope, which is very rare in Burgundy, where only 1% of the vineyards are planted in this configuration. The vineyard is organically managed, avoiding the use of chemicals. The vines are partly cane pruned (Guyot Double) and spur pruned (Cordon de Royat Double) in order to restrain vine vigour. The average age of the vines is 60 years old (the oldest vines being 100 years old).
On average 5 bunches per vine are selected and retained during the green harvest in August. The resulting yields are low, between 23 to 30 hL/ha, as compared to 40hL/ha authorised for the appellation. Vines are replaced by using cuttings selected from the vineyard itself (selection massale).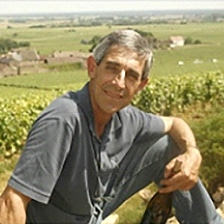 The berries are hand-harvested into small buckets. The harvest is sorted in the winery and all grapes have to be perfectly sound to be retained. Grapes are partly destemmed (up to 85% of the harvest is destemmed) but not crushed. In certain vintages, the harvest is neither destemmed nor crushed.
Fermentation generally follows 1 week of pre-fermentation maceration, the alcoholic fermentation taking a further week and finally a post-fermentation maceration taking 1 more week. The must is plunged twice a day during fermentation and fermentation is by wild yeasts. At the end of fermentation, the wine is drained from the must and the rest of the must is pressed in a pneumatic press. The pressed wine and the free-drained wine are aged separately.
The fruit coming from vines that are less than 25 years old is declassified into the second wine – La Forge de Tart. Due to the differences in the soil between the higher and lower parts of the Clos de Tart, the harvest is vinified in 6 separate cuvées. These different cuvées are then blended at the time of bottling.