Domaine de la Grange des Pères
Country: France
Region: Aniane, Languedoc
Domaine de la Grange des Pères (or 'barn of fathers') is everything a 'cult' wine should be. Tiny but meticulous production, a superbly talented winemaker, wonderful terroir, and a baying mob of customers desperate to get their hands on a bottle. This is the land that marketing forgot – no fancy labels, no export manager, no tasting room to welcome visitors. Twitter? Facebook? A website? Getting through to someone on the telephone is difficult enough. If it wasn't for the (government) signpost on the main road, you wouldn't even know the place existed.
Laurent Vaillé had been a physiotherapist by trade, but he quit his job in the early 80s to pursue a career in winemaking. After studying viticulture and oenology, Laurent worked at a number of prestigious domaines (including JF Coche-Dury, JL Chave and Domaine de Trevallon) before returning to his family home near Aniane. The Vaillé family already had some prime land just off the main road between Aniane and Gignac (bought by Laurent's grandfather back in the 1950s) but much of it wasn't planted with vineyards. Laurent set about planting vines on the existing land while supplementing it with a few more hectares and, by 1992, he was ready to release the first vintage of his wine.
Having young vines in an unheralded terroir is not exactly a recipe for success, but Vaillé was happy to follow the lead of his neighbour Aime Guibert (Mas de Daumas Gassac) by planting Cabernet Sauvignon and foregoing the local appellation (AOC Coteaux du Languedoc), instead making Vins de Pays de l'Hérault. Much of the confidence that Vaillé and Guibert shared was due to the sublime terroir on 'Le Tourtou', a high altitude hill-top with rocky limestone and clay soil. The legend of Daumas Gassac had been built on relatively low-yields from young vines on great terroir, so Laurent Vaillé took this model even further, slashing the yields to as low as 10-25 hl/ha depending on the vintage conditions.
1992 was an excellent start for Grange des Pères and although there were only 250 cases made, Laurent produced a dense, concentrated wine packed with flavour. When Robert Parker tasted and scored it 90 points, a star was born and collectors began a stampede for allocations that continues to this day. Today's Domaine de la Grange des Peres extends over approx 12ha and is a collection of parcels within a couple of miles radius from their non-descript 'barn'.
These are very much wines that are 'made in the vineyard' and the viticultural philosophy is one of lutte raisonée (or reasoned struggle), although the methods are, in fact, almost entirely organic. Vaillé dismisses this (and other such labels) as marketing ploys, insisting that he ploughs the vineyards, uses minimal (if any) treatments and bottles and racks with the lunar cycle simply because it gets the best results.
As Robert Parker's Wine Advocate says: "This estate's wines are terribly hard to locate in the United States, selling out instantly upon arrival on our shores. Nevertheless, it is important for The Wine Advocate to report on them as doing so may inspire young winemakers in the Languedoc to follow in the footsteps of Laurent Vaille, the dedicated, highly talented winemaker of Domaine La Grange des Pères."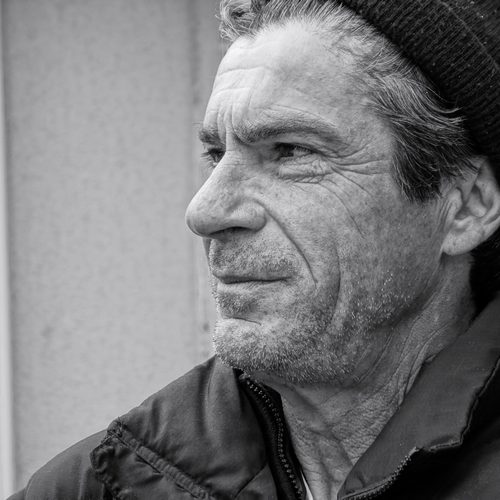 The Syrah and Cabernet Sauvignon vines are situated in a Northerly aspect on limestone soil at 300 metres altitude, whilst the Mourvèdre faces due South on pierres roulées, like in Chateauneuf du Pape. Yields are kept down to a minimal 25 hl/ha thanks to bunch thinning and manual sorting of the grapes. He uses "reasoned" viticultural practices, keeping the use of chemicals to a bare minimum, cultivating the soil, removing leaves to let the generous sunlight into the canopy and performing a green harvest where necessary.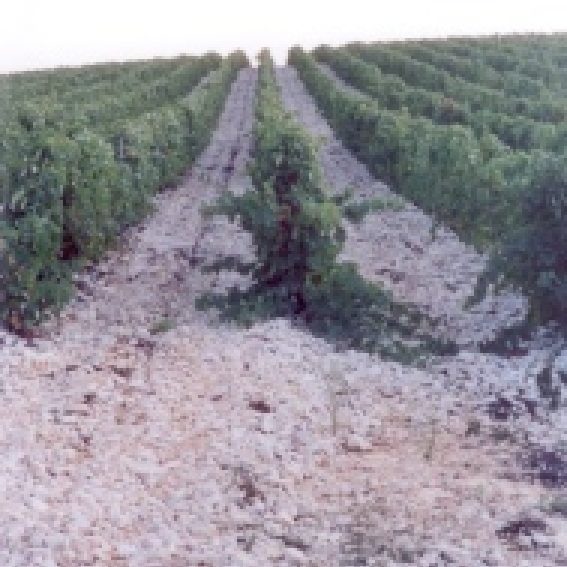 The winemaking is traditional in style, each variety being vinified separately using natural yeasts and long maceration. The wines spend up to 24 months in barrel (one third new), but the oak is seamlessly integrated even upon release.